We are one of the top manufacturer and exporter of handmade carpets/rugs in Bhadohi, India.
We export all over world with our top clients being from USA, Canada, Europe and Scandinavian countries.
Our Story
We are manufacturing carpets for decades. Kashanian Exports has gained trust of its clients with its quality, great finishing and good customer support which gives us a returning client rate of 90% for past 19 years . Kashanian Exports' factory is located in Bhadohi, India.
Kashanian Exports is the member of the CEPC (Carpet Export Promotion Council) in India since 2003 and has won several awards.
We have complete in house production. In our workshops we have separate departments for different weaving technique, a dying plant to allow our customer to choose from a variety color combination, then we have a separate department for the latexing( if any) and finishing of the product.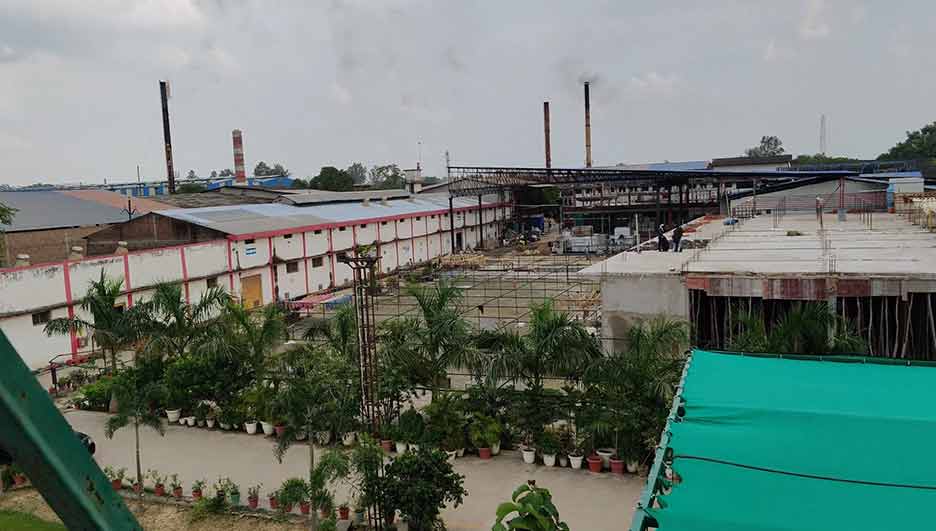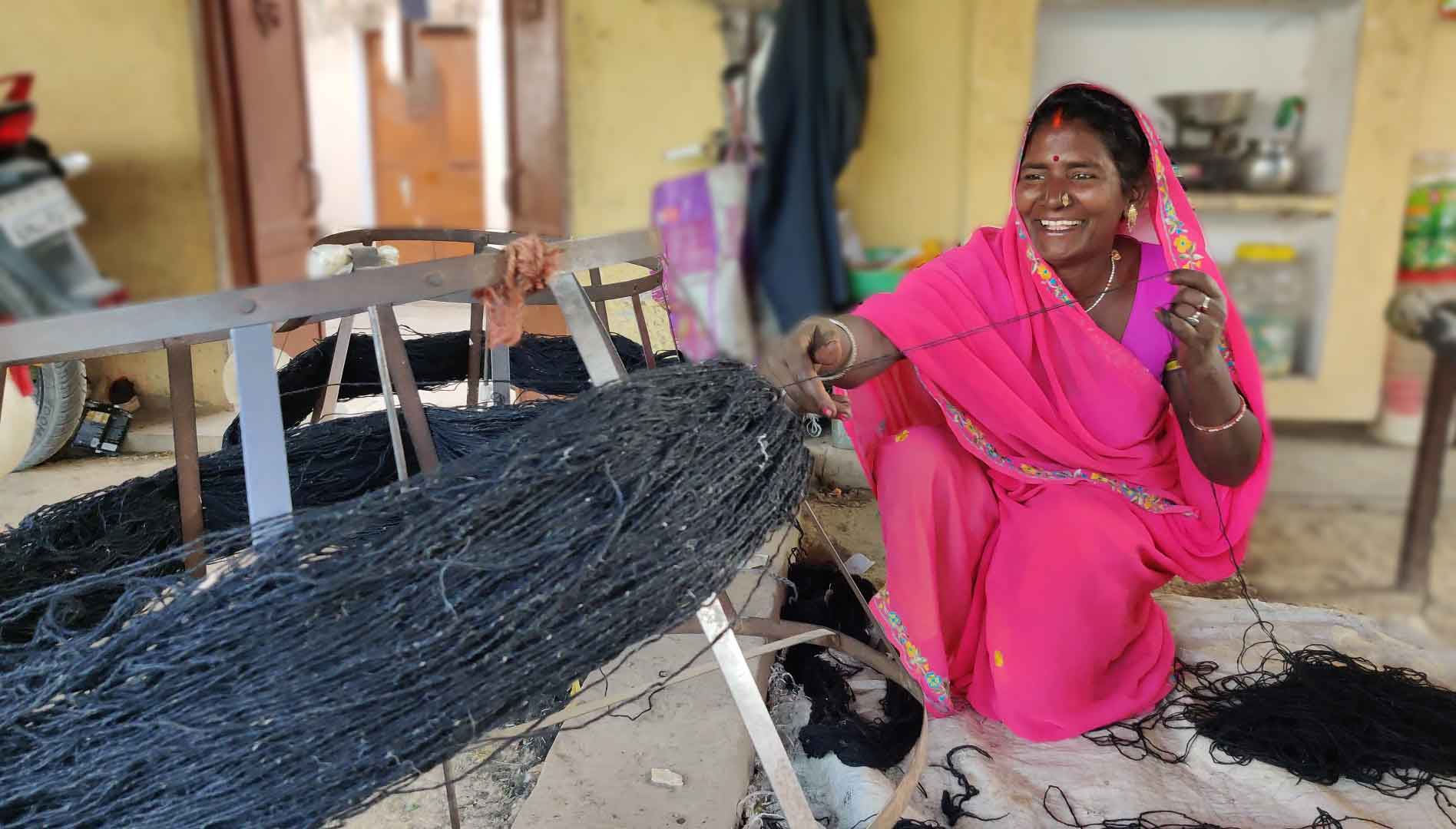 We focus on Women Empowerment
We work on enhancing their skill of carpet making in order to earn their livelihood. We even give the wool opening job to the women who are unable to visit the company.
Since we have a complete inhouse setup, this allows us to control the quality of our products and to make sure that our client gets the best from us.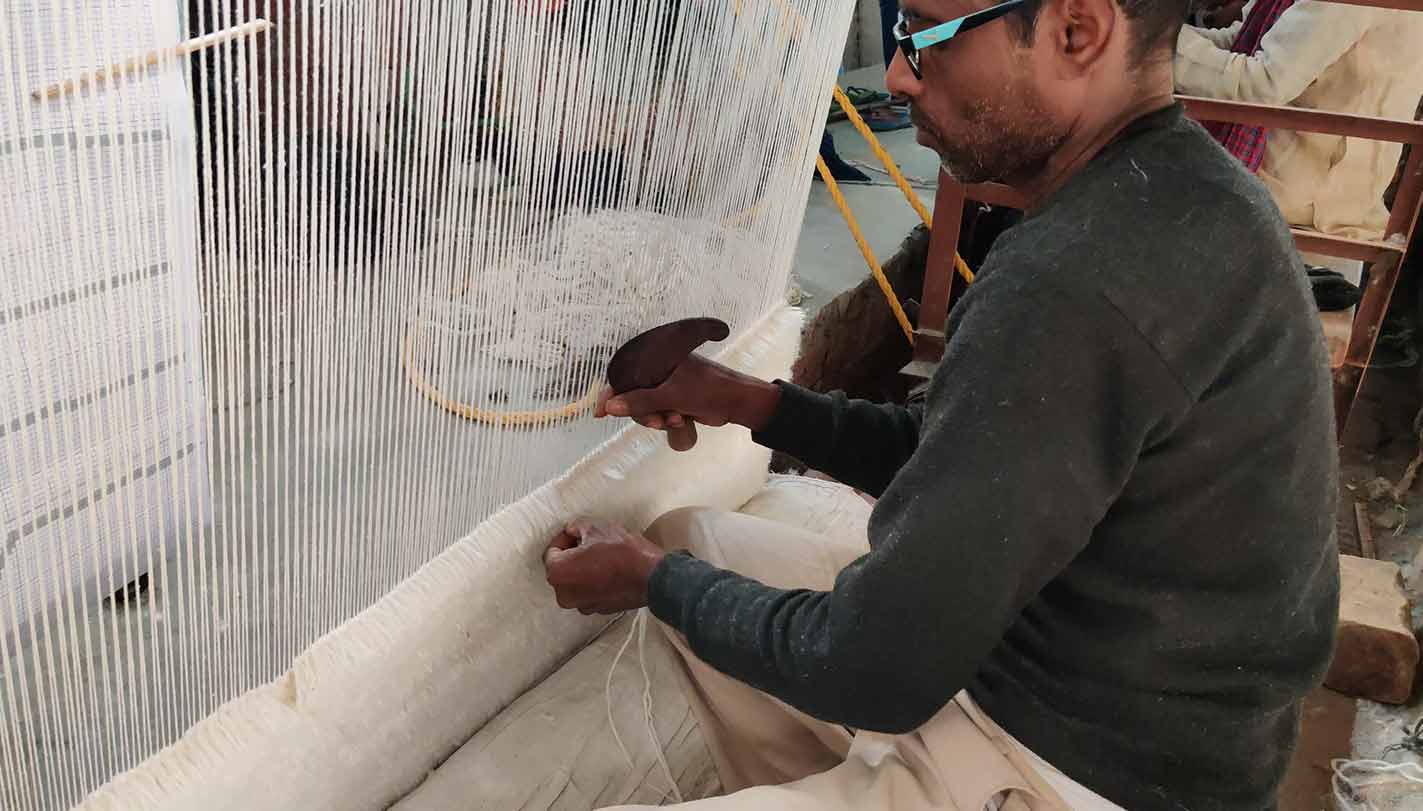 We spoil our clients by providing them with a huge variety of  color options. After selection of the desired colors by the client, we start the dying process.
The next step to the carpet making is very small which is making "POLA" of the material but plays an important role giving rural women an opportunity to earn their livelihood.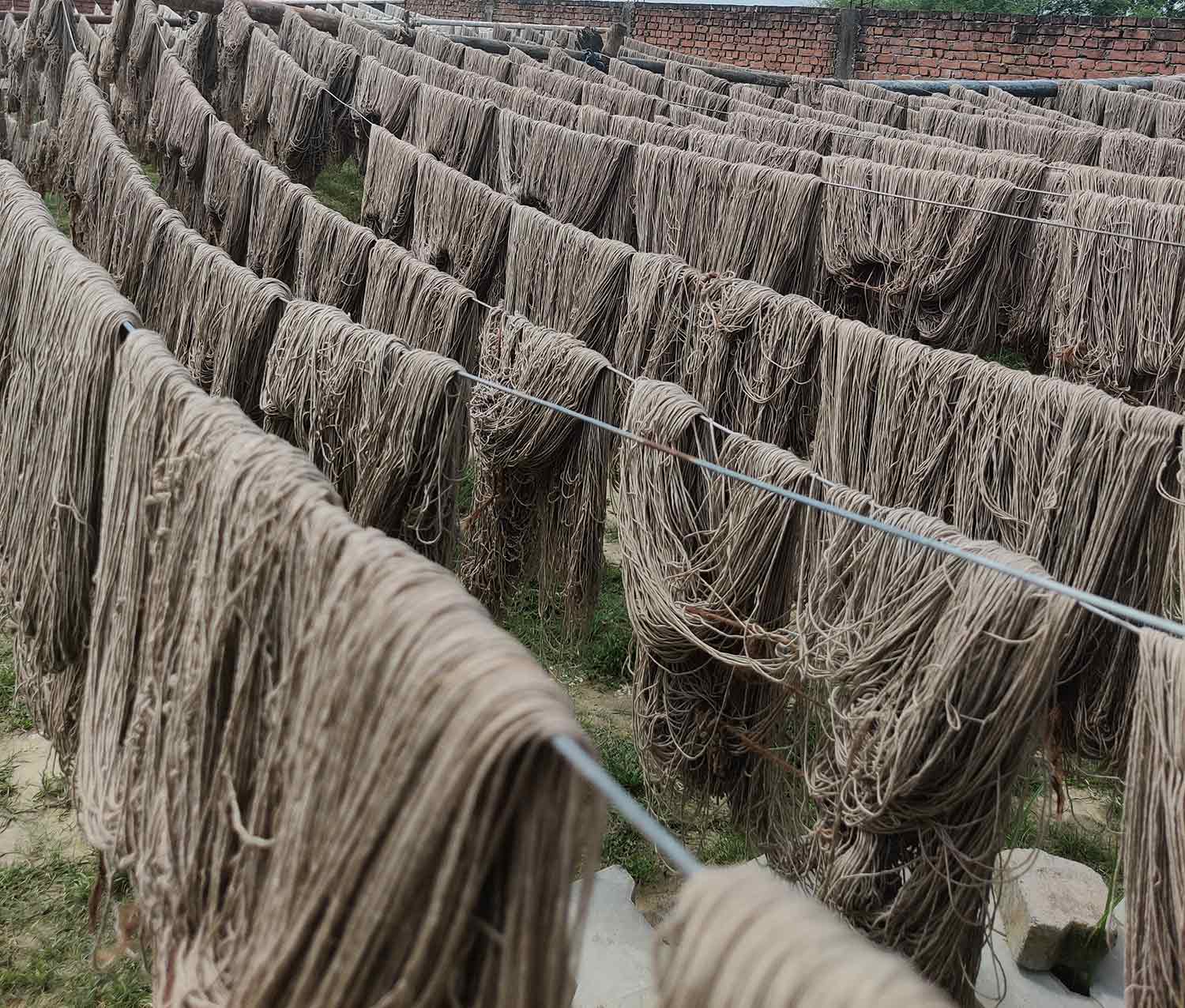 Next comes the most important step that is weaving. We have a variety of inhouse weaving techniques available.
Next Comes the Washing of the Carpet/ rug. The rug is washed manually by the "pharua" ( Like a boat's Oar).
Last comes the finishing of the product. The trimming, embossing, all comes under the finishing process.